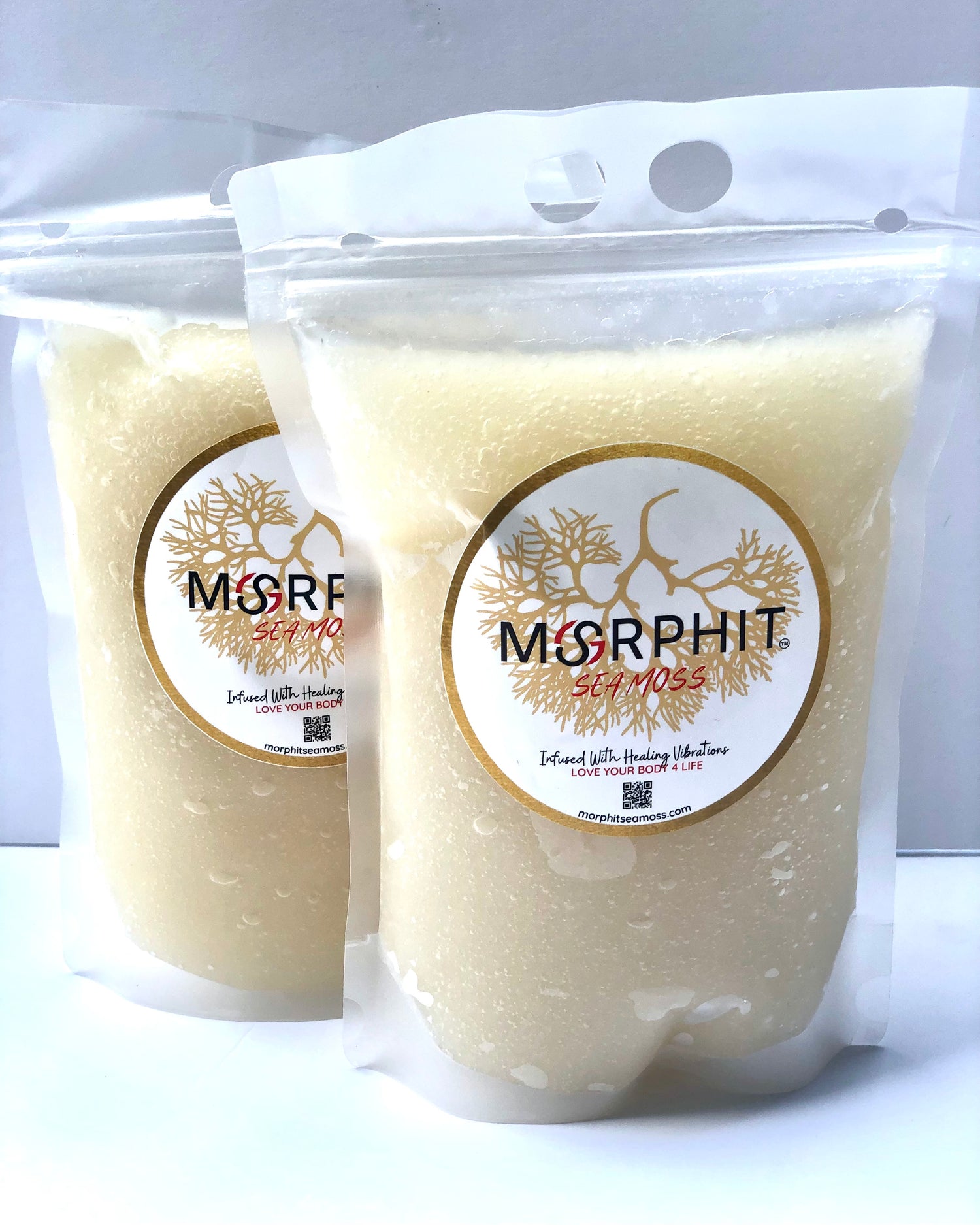 Double Up On Your Health
The only thing better than a 40oz bag of Healing Grenada Gold Sea Moss; is Two 40 Oz bags at a special discounted price!
Buy Now!
What is Sea Moss?
Sea Moss is a type of seaweed that is harvested from the ocean. It's an incredibly nutrient-dense superfood that's packed with vitamins, minerals, and antioxidants. Sea Moss has been used for centuries in various cultures around the world for its healing properties. It has anti-inflammatory, antibacterial, and immune-boosting effects on the body. Sea Moss is also known for its ability to support healthy digestion, promote a healthy thyroid, and improve skin health. Overall, Sea Moss is a powerful and versatile natural remedy that can provide a wide range of health benefits to those who incorporate it into their diet.
HERBAL SEA MOSS CHANGES LIVES
"I can't wait to do an update. I started on last Friday because I had a sinus infection and by Sunday evening...I was good!"

~Jess - Breathe Easy

"I bought two bags of sea moss and gave a bag to my 67 year old father. He was on it for 2 days and told me that he hadn't had this kind of energy in years.

~ Grenada Gold Customer

"Energy up! Pains down! Cleaning my body of mucus! Thank you for your healing products."

~Stephanie - Anti-Itis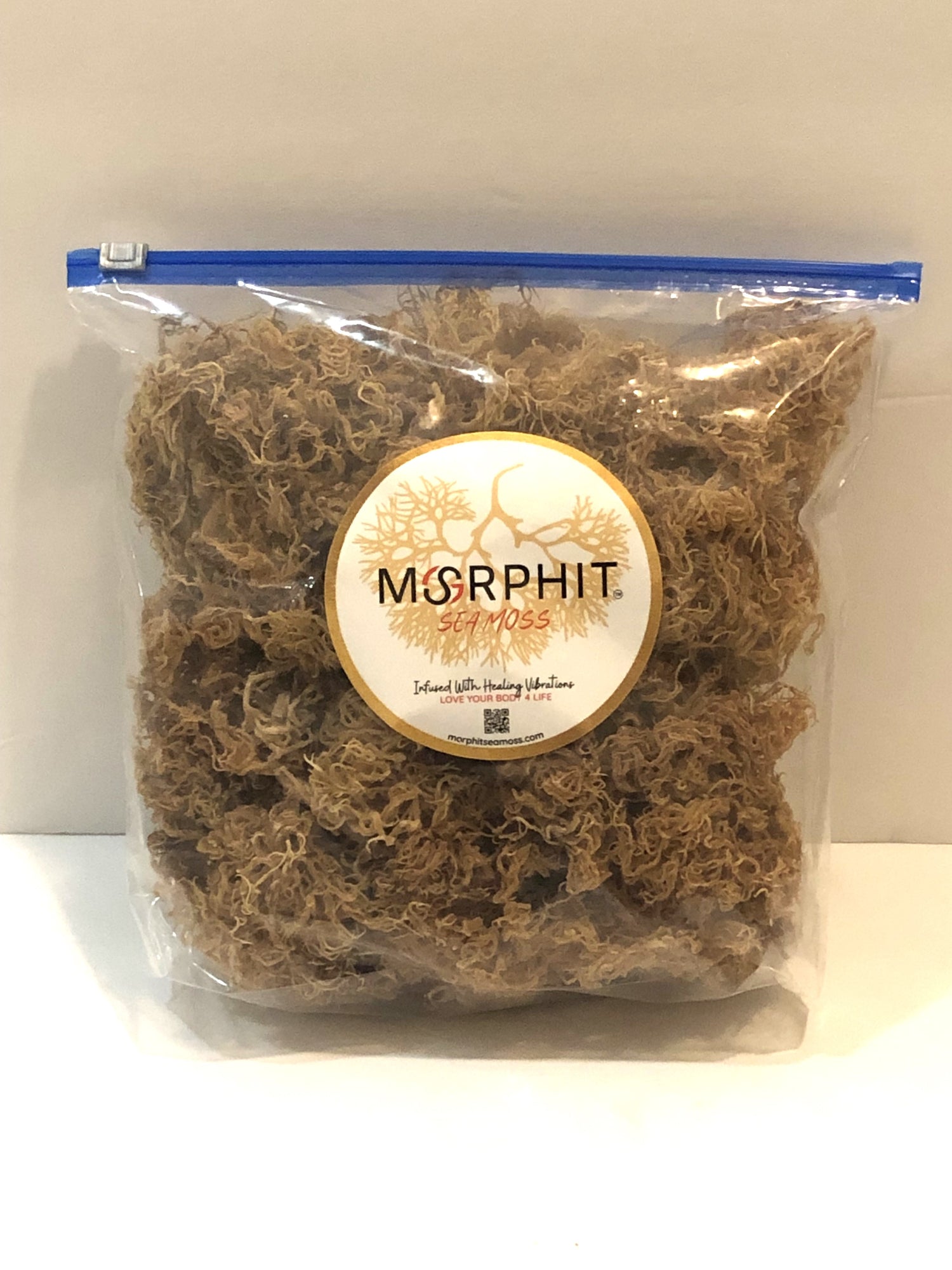 Morphit Dry Bundle
8 TWO OUNCE BAGS  (1 lb) OF DRY SEA MOSS FOR THE PRICE OF 7.
Save $40 + FREE DOMESTIC SHIPPING!
BUY DRY BUNDLE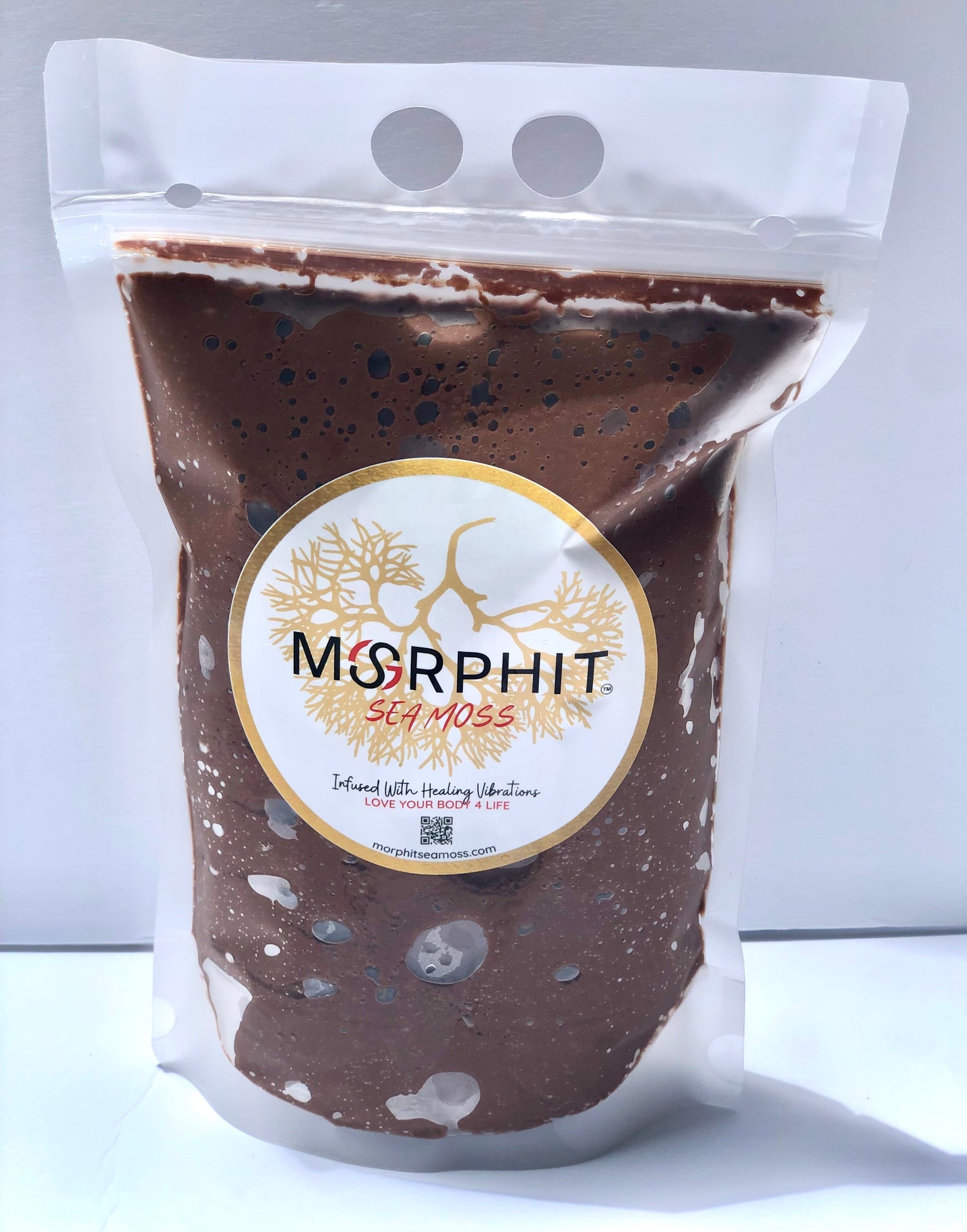 HOLY CACAO!
NEW FLAVOR ON DECK! Chocolate Lovers Get Excited! Now you have all the essential nutients and minerals to promote a healthy heart and body, without the guilt.
GET YOUR 40 oz BAG OF HOLY CACAO TODAY!
BUY HOLY CACAO!
"Hey Guru...My aches are gone and the cough is dried up! 2 days!!!!! Thanks again soooooo much."

~Kelley- Breathe Easy

"Its an amazing feeling. More energy. Clear thinking. Managing pain. You just know on the inside you're feeding your cells. I tried several, nobody compares."

~Grenada Gold Customer

"Never stop my friend. You and your amazing family are earth angels."

~Grenada Gold Customer
Grenada's Finest
A medley of all the amazing healing organic wildcrafted sea moss that we provide at Morphit Sea Moss. Whether it be our most popular original Grenada Gold, an herbal infusion that was created to heal specific ailments, or a bag of dry to gel yourself at home, we have the perfect sea moss for you!
Regular price

Sale price

$60.00 USD

Unit price

per

Regular price

$120.00 USD

Regular price

Sale price

$120.00 USD

Unit price

per

Regular price

$120.00 USD

Regular price

Sale price

$120.00 USD

Unit price

per
"Yes it helped me a lot and I was very successful with it. I'm trying to get some more because it did a lot for my body. I don't have any more aches and pains."

~Kanesha - Grenada Gold

"It works. Ive been on it (Morphit Sea Moss) for a week and it's helped me a lot."

~ Grenada Gold Customer

"Absolutely helping. Mucus leaving. More energy and pain in my bones are less! I will be a life member!

~Breathe Easy Customer
Our collective backgrounds are rooted in holistic health, physical fitness, and massage therapy. 
Therefore, helping others to become the healthiest version of themselves is a part of our life's purpose.
We put a lot of love and care into our sea moss products to ensure that they are the absolute best.
Our organic wild crafted Grenada sea moss, combined with healing herbs (within our herbal infusions), allows us to help heal very specific ailments and discomforts within the body.
Discover today how our sea moss is changing lives for the better!
WHY MORPHIT SEA MOSS?
MORPHIT SEA MOSS VALUES THE BODY'S HEALTH
Our goal at Morphit Sea Moss is to heal as many people as possible. We have helped hundreds of amazing clients achieve incredible results in their health and wellness journies thus far, and are super eager to enhance the quality of life for many more, including you!
So, Welcome! We look forward to having you become a part of our Morphit Family.
Important Info
DISCLAIMER: THIS WEBSITE DOES NOT PROVIDE MEDICAL ADVISE

This product and all information pertaining to, including but not limited to, text, graphics, images and other materials contained on this website are for informational purposes only. No material on this site is intended to be a substitute for professional medical advice, diagnosis or treatment. Always seek the advice of your physician or other qualified health care provider with any questions you may have regarding a medical condition or treatment and before undertaking a new health care regimen, and never disregard professional medical advice or delay in seeking it because of something you have read on this website
CONTRAINDICATIONS

Do to the naturally high protein, iodine & arginine content within sea moss, it is strongly advised for those with kidney disease, kidney failure, or compromised kidney function or sensitivity to iodine or arginine to avoid sea moss consumption or use without the guidance of a Master healer.