Morphit Sea Moss is a family owned small business.
The husband and wife team, Guru and Joy, embody a wealth of holistic health and wellness knowledge.
Guru has a background in holistic health, exercise science, and massage therapy, and has been enhancing the lives/health and fitness of individuals for more than 25 years.
Joy has a background in exercise fitness, movement therapy. and natural birth work.
Together they have a single goal... to help as many people be the absolute best version of themselves.
Sea moss is a well-known superfood in Guru's Jamaican culture and something he had adopted into his family's daily routine.
Before the pandemic in 2020 and after hearing an incredible sea moss health transformation story from a friend, Guru decided to sell sea moss full time.
It was another avenue to help people heal themselves of different ailments; therefore, the sea moss had to come from the best source they could find.
Organic wild crafted sea moss from the beautiful oceans of Grenada.
They began making and selling their sea moss to their local community of Bronx New York. Through word of mouth and great results from their clients, they begin making a good, honest, and reliable name for themselves and their product.
After relocating to Florida and not having the same local clientele they once had in NYC, they started an awesome Tik Tok page and created a website for Morphit Sea Moss in order to sell and ship their sea moss products to all of the U.S.
"We are so very grateful to be in the position that we are in right now and doing what makes us happy. It has been a true journey for us thus far. We always only want the best for the health and wellness of humanity. This is why we sell sea moss and why we have created herbal blends specifically meant to help heal particular ailments and discomforts in the body. We look forward to continuing to grow as a family and a business and reaching as many people, who want to improve their overall health, as we can.
Much love and gratitude to all of our customers . We love having you as a part of our Morphit Family."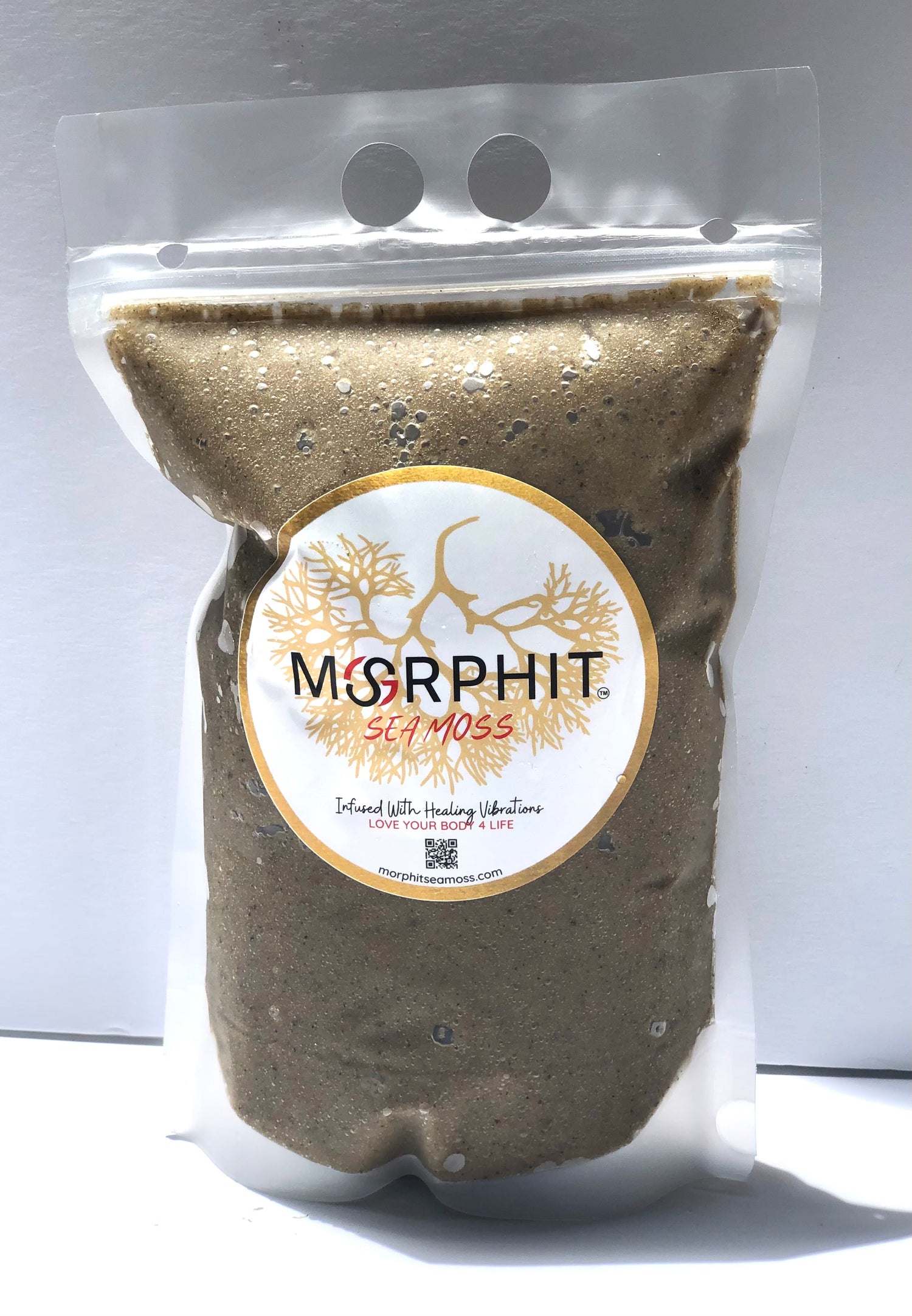 Keep Calm And 'Breathe Easy'
BY GURU:
The "Breathe Easy" Herbal Phormula was originally created to assist my niece with her asthma. And because I suffered with asthma for years as a young child, I was determined to create an herbal powerhouse that would heal my niece of asthma for good.
She experienced such incredible results within her very first week of consuming my herbal sea moss, and was healed from the weekly asthma attacks that often landed her in the emergency room.
At that moment, I knew I had succeeded in 'phormulating' such a potent healing herbal sea moss blend that needed to be shared with as many human beings as possible. 
Since then, the Breathe Easy Phormula has gone on to heal more people of asthma, allergies, bronchial issues, colds, flus, as well as protect them from pathogenic and "viral" infections that are present in our current environment.
Our 'Breathe Easy' sea moss expels excess mucous, as well as detoxes and heals/clears the lungs of pneumonia. 
EXPERIENCE THE HEALING POWERS OF 'BREATHE EASY' FOR YOURSELF AND YOUR LOVED ONES.
These ailments are not a life sentence.  You have the power to heal yourself and it starts with adding the right herbal superfood to your body. Now you can enjoy all the benefits of taking sea moss.
Buy Breathe Easy!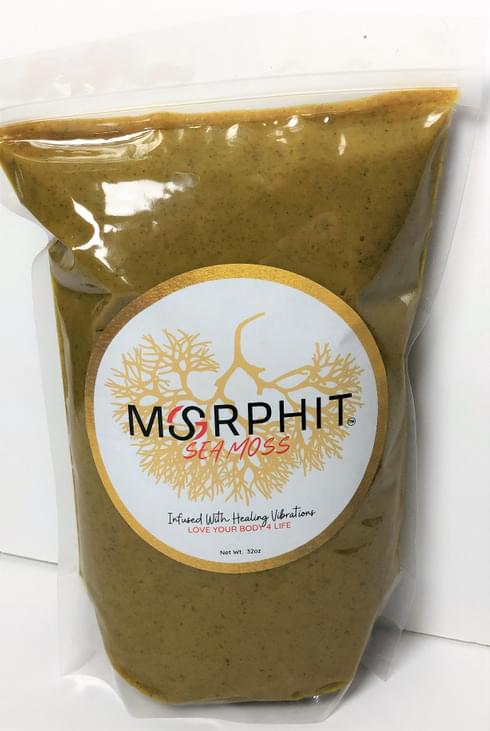 The Power of 'Anti-Itis'
BY GURU:
My grandmother spent many years of her life dealing with aches and pains in her body. Experiencing little to no relief from the medications prescribed to her and simply feeling like her pains were indeed a life sentence, I knew I had to figure out a way to free her from her daily discomfort.
'ANTI-ITIS' was created to help heal my grandmother safely and naturally.
This particular Phormula would go on to help fitness training clients of mine who suffered with constant arthritis pain and inflammation, workout out comfortably and complete daily tasks free of arthritis pain.
If you are suffering with chronic inflammation in your body, 
If you are living in constant pain and discomfort,
If you were told that your pains are something that you will have to deal with for the rest of your life, 
If you have an ounce of hope for finding relief from chronic inflammation, 
Then You Have Come To The Right Place!!!
It's time to take action and heal your body from the inside out.
Our incredible"ANTI-ITIS" Phormula does just that.
It was created to help heal and rid the body of chronic inflammatory conditions, such as: Rheumatoid Arthritis, Gout, Obesity, Fatty Liver, Type 1 & 2 diabetes, asthma, fibromyalgia, endometriosis, Irritable bowls, Alzheimer's, Parkinson's, and/or cancer...
Which are ALL expressions of 'ITIS' aka INFLAMMATION.
You have the personal choice and the ability to free your body of its ailments and live without constant pain. 
Let us be the guide to your body's healing journey as you enjoy the many benefits of taking sea moss.
Include our potent herbal 'ANTI-ITIS' sea moss to your daily nutrition and restore optimal & functional health back to your body.
Buy Anti-Itis!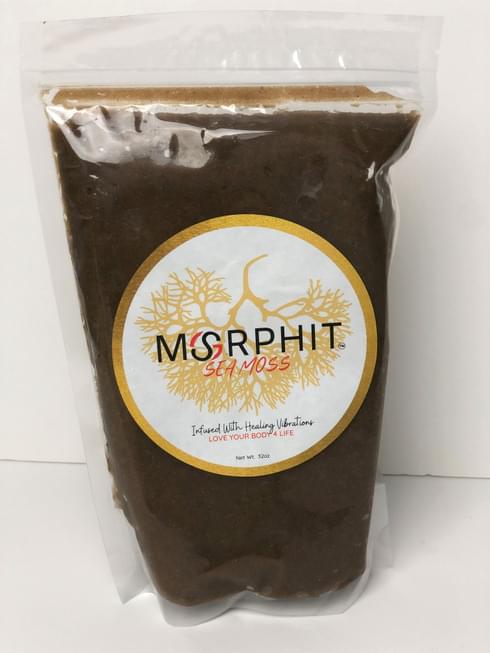 The Conception of 'Baby Mama'
BY GURU (inspired by JOY):
Morphit Sea Moss has a new herbal blend just for expecting mothers. YAY!!!
This is my wife's 4th pregnancy and I wanted to make it a lot simplier for her as well as other mamas to take the most recommended herbal teas throughout their pregnancy.
The 'Baby Mama' Phormula is a combination of our Amazing Morphit Sea Moss along with 3 of the most essential herbs for a healthy, strong, and vibrant pregnancy and birth: red raspberry leaf, nettle leaf, & alfalfa.
Our 'Baby Mama' Phormula is recommended to be consumed during the 2nd and 3rd trimesters of pregnancy as well as postpartum.
Giving your baby the very best start in life, begins with great pregnancy health. 
Enjoy all the amazing benefits of sea moss along with the best herbal teas for pregnancy.
Your body and baby/babies will thank you!
Get your 40 oz. bag of 'Baby Mama' Sea Moss gel Today!
Buy Baby Mama!
Emmanuel P. (Breathe Easy)

"Man! My dad said that he feels much more energized. He feels like his chest is clearing up. I said damn its only been 2 days and he said man I dont know whats in there but what ever he did its making me feel like new. He even said he sees himself in 2 weeks like nothing happened, like he never got covid in the first place. He's taking the Breathe Easy 2x a day. My mom has him on a strict diet since he has diabetes and heart problems. Thank you Guru."

Wendy S. (Anti-Itis)

"My husband is not complaining about his body aches anymore and my knees feel so much better... and the energy! Its like whoa! forget about it! This stuff is Amazing! Thanks to Guru's sea moss, my 70s are going to be better thank my 60s!"

Tyesha (Breathe Easy)

"I am the type of person to post and assist as best I can. @morphitseamoss deserves nothing less than that. He healed my mother. He followed up and asked questions. He even delivered and assured she had enough when I couldnt get to him. Thank you thank you thank you so much. I owe you forever. Guys his herb infused sea moss hits different. I can not lie. God bless you❤️"